Main website
Redirect to main site: http://www.worldserviceproject.co.uk/
UK SPRING TOUR
Live in Hull, Darwen, Manchester, Leeds, Nottingham, Cardiff, London, Southampton or Bristol?? Check out the "Live page" and come along to a gig! Quote "Tumblr" at the gig and get a discounted album!
Ireland Tour
We're off to Ireland this week for dates in Limerick (Thurs), Cork (Fri) and Dublin (Sun)! Facebook event: http://www.facebook.com/events/143171655847940 Check the Live Page for full details!
New live dates!!
We have some exciting gigs coming up in the next few months, we've updated a few of them on the "Live" page.. Hope you can make one of them!
Water Rats gig - 30th Jan
We're playing our first gig of 2013 at The Water Rats, Kings Cross, London on Wednesday 30th January! Facebook event: http://www.facebook.com/events/348615455245608/?ref=ts&fref=ts Hope to see you!
Nearly there...
Exciting things are happening in regards to album no.2…album, studio footage, artwork and a BIG 2013 tour to be announced in the coming weeks so stay tuned.
Merry Xmas!
WSP would like to take this opportunity to wish everyone a very merry and festive season, and see you in the New Year! Bring on 2013! Lots of news to be announced soon! Festive Love WSP x
December London show added
Our gig this Friday at The Vortex with Pixel + Roller Trio is now SOLD OUT… However, we are hosting an "Open Stage Party" to raise money for charity on DECEMBER 11TH at The George in Shadwell, so please do all come along to this for an end-of-year-knees-up! Venue is here! http://www.thegeorgetavern.co.uk/about_05.html
Alfie Ryner, Umea & Tampere Jazz Festivals
Alfie Ryner & WorldService Project, Match&Fuse (France) tour October 2012 After an amazing Match&Fuse tour in France with the Alfie Ryner boys, we're gearing up for 12 Points+ gigs at Umea Jazz Festival (Sweden) and Tampere Jazz Festival (Finland).  End of October and beginning of November. Bring on the FRRRRESH weather! Links to both Jazz festivals are below with an...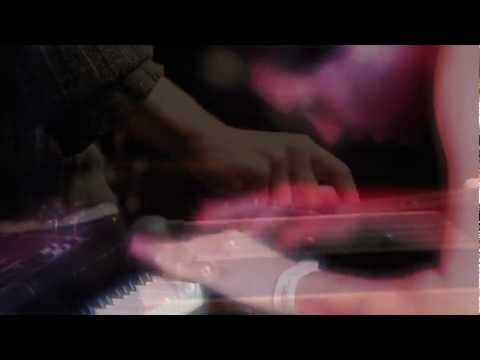 Live tracks on Soundcloud
Check out our Soundcloud page or click on the audio link to the left to hear a couple of live tracks recorded at a gig at the Vortex Jazz Club at the end of last year. Also available for FREE DOWNLOAD…
Match&Fuse Festival feedback...
Here are a few words and phrases that have been used to describe the first Match&Fuse Festival that took place in Dalston, London June 2012…if you haven't managed to check out some photos from the festival yet, you can do so HERE. '…A brand new festival of high energy music…Explosive, new, European music…Acoustic fireworks and musical jokes galore'...
Match&Fuse festival 2012 photos
Check out some great photos from the M&F Festival 2012!  Photography by Philip Ower.  You can view them on Facebook or Flickr.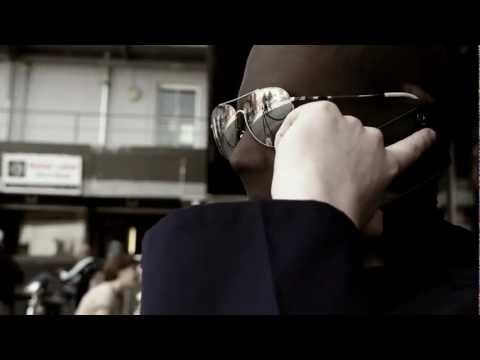 Match&Fuse Festival 2012 final line-up!!
Below is our finalised line-up for the festival on June 15/16 with times. Sets are roughly 45 minutes, and remember, they're ALL FREE!! V=Vortex - S=Gillett Square FRIDAY 15TH JUNE  Alfie Ryner (+WSP, AR and RedivideR supergroup); France; 20:15 (V)  Neo; Italy; 21:30 (V)  Led Bib; UK; 22:30 (V)  Owls Are Not What They Seem; Poland; 23:30 (V)   SATURDAY 16TH...
11 countries in one year!
Check out the "Live" page on the left hand side to see a latest update on our touring plans… Where shall we play next?!? Tweet suggestions to @wsproject or Facebook us (Page name is WSP)
Match&Fuse Festival 2012!!
WSP are delighted to annouce due to the continued support of Arts Council England, Match&Fuse will be hosting the very first Match&Fuse Festival in Dalston, London on 15/16 June 2012!! We'll be joined by previous Match&Fuse bands, as well as some newcomers and festival headliners Led Bib and trio VD. All in all, 13 bands from 8 different countries will perform at The Vortex...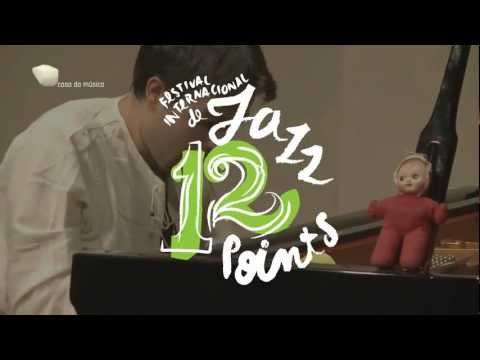 Match & Fuse this week
Visit the Match & Fuse page , things are heating up and kicking off this week…
12 Points Festival!!
WSP are pleased to announce we will be playing at 12 Points Festival held in Porto, Portugal from the 17th - 19th February 2012… http://www.12points.ie/blog/entry/drum-roll-please-12-points-2012-artists-announced
2012
2012 is going to be a big year…to help get it kick-started check out our first tour of the year with Irish group RedivideR in January by clicking here
MANCHESTER & YORK
We're making a journey to visit the chilly north tomorrow to play some cool venues - 6th December  Sand Bar, Manchester (Doors 8.30pm) 7th December  City Screen Basement, York (Doors 8pm) Would be lovely to see you there if you're in the north and need some warming music…
match&fuse no.2...
26th & 27th November is our next date for the Match&fuse no. 2 collaboration with Germain trio Schulbus.  We'll be playing in Oxford at the Corpus Christi auditorium on the 26th November and the Vortex in London on the 27th November.   You can check out Schulbus, SynKoke and of course WSP on the match&fuse soundcloud here, the Schulbus myspace here and other footage and info in...
Guardian review of Relentless
"London avant-funk group World Service Project have recently been touring Scandinavia and the UK with Norwegian prog-jazzers SynKoke, and there are further dates for their Match & Fuse collaborations in November, January and March with Berlin sax/guitar thrashers Schulbus, Irish avantists ReDiviDeR and others. Led by keyboardist/composer Dave Morecroft, the band play jazz-infused...
Tour so far
Had great gigs around the country so far, Nottingham and Brighton over the weekend were a lot of fun and we're down to Southampton tonight and then off to Wales on Friday!  For all gig details check our 'Live' page…
On the road again...
WSP are setting off this weekend for their first lot of UK tour dates.  Saturday 8th October sees us at Marsden Jazz Festival, Sunday we're visiting Hull to play at Pave Bar and then on Monday we'll be hitting Leeds Sela Bar.  For all updates and info on this batch of gigs and the rest of the tour, click here or visit our 'live' page on the left…
WSP+SynKoke.The end.For now...
So the first Match&fuse exchange project has come to an end.  WSP + SynKoke had hugely successful tours of Norway and the UK with their final date at the Vortex Jazz Club last friday.  Within the next few weeks their will be live footage, recordings and photos emerging through this site as well as facebook, flickr etc but for now check out a few links below where you can find the very first...
Norway tour update
Just arrived back to Oslo from Trondheim where we played gig number 3 with SynKoke at a great venue, Dokkhusett.  There was a good 200 strong audience who seemed to really dig both bands.  So far every gig has been great,  WSP and SynKoke seem to be really well matched…It has to be said that SynKoke's set has been SPECTACULAR in every sense of the word.  They have complete control over...
Brecon Jazz Review
" What impressed me most about (WSP) was not only the standard of musicianship but also the sheer range of ideas on offer…this is music for the head as well as the feet…scorching synth and electric piano solos…thrilling trombone and tenor exchanges…WSP's new album is going to be something of a killer…the future of British jazz appears to be in good hands.  WSP have chops to burn and also seem to...
Match&Fuse site
You will have seen some news about our Match&Fuse collaboration programme… Good news is all the info you need is now on a special Match&Fuse site.. www.matchandfuse.co.uk Enjoy!
Brecon Jazz Festival Photos
Photos from Brecon are now up! http://www.flickr.com/photos/56064900@N04/sets/72157627454508370/
Photos are up from Swanage Jazz Festival 2011…Check them out below http://www.flickr.com/photos/56064900@N04/?saved=1
Swanage Jazz Festival tonight!  Will post some photos later on…
What are we up to??
Lots of exciting things happening in the world of WSP at the moment. Plans are coming together nicely for the first of our MATCH & FUSE projects as part of our Peter Whittingham Jazz Award prize.  We'll be touring with Norwegian band SynKoke in Norway and the UK in September.  For now check out the gigs page to see where we'll be playing and stay tuned to this home page for...
WSP in 2011...
BRAND NEW PHOTOS FOR 2011 ARE HERE!!
Lyon/ Paris March 2011 photos
http://www.flickr.com/photos/56064900@N04/sets/72157626273657555/
Back from France! Great time had, appreciative audiences, CDs sold…photos and videos will appear soon…
WSP catch a ferry
Anyone who happens to be in France between the 26th and 28th March, we're playing in Lyon on the 26th @ le periscope and then in Paris on the 28th @ le Basier sale jazz club.  Even if you can't make it, spread the word to anyone you know in or around either city, or France for that matter…
Jazz on 3
WSP were played on BBC Jazz on 3 by Jez Nelson a couple of weeks ago, to listen again follow the below link.  We're at the start as well so you dont have to wait long! http://soundcloud.com/timowermusic/wsp-jazz-on-3